Subaru Lease Return Center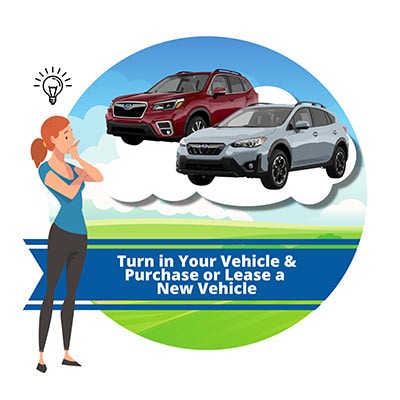 Turn in your Subaru and Purchase or Lease a New or Pre-Owned Vehicle
Make your move into a new or Certified Pre-Owned Subaru. With a new Subaru you will be able to take advantage of the latest technology and safety features Subaru has to offer. Check out our wide selection of available models and schedule a test drive.  Our Subaru specialist can help you select your next vehicle. Then schedule your leased vehicle's inspection, turn in your vehicle and drive home in your new or Certified Subaru.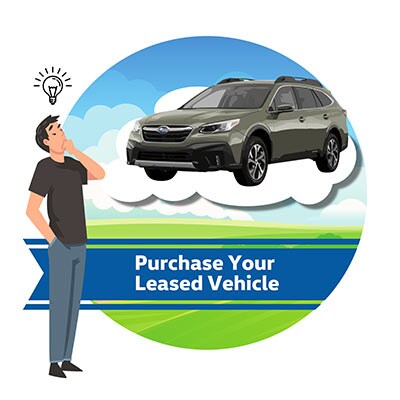 Purchase Your Leased Subaru
Are you in love with your Subaru vehicle? Then there is no need to turn in your vehicle at the end of your lease. Contact our Finance Specialists who can walk you through the process.  We can show you how to receive a payoff quote and help you with payment options and extend your protection plans.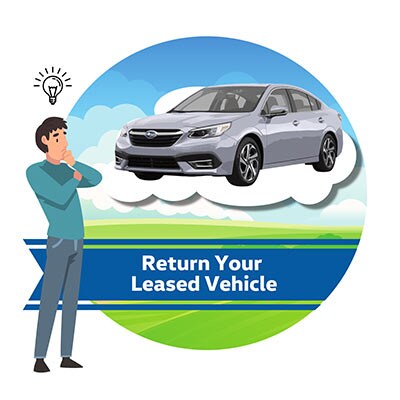 Return Your Leased Subaru
Return your leased Subaru to us, even if you decide not to lease or purchase a replacement vehicle from us. You will be responsible for any remaining payments, excess wear and tear, excess mileage and any other end-of-term obligations that were specified in your lease agreement. Schedule you inspection, and we will make turning your Subaru in as easy as possible.